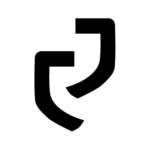 About
Driven since 1817 by the entrepreneurial spirit and thirst for innovation of its founder, the John Cockerill Group develops large-scale technological solutions to meet the needs of our time: preserving natural resources, contributing to greener mobility, producing sustainably, fighting against insecurity and facilitating access to renewable energy.  His offering to enterprises, States and public bodies comes in the form of services and associated equipment for the energy, defense, industry, environment, transport and infrastructure sectors.
John Cockerill is a global player in the energy transition. With more than 200 years of experience in energy and industry, he is now developing innovative technological solutions that contribute to the decarbonization of human activities, whether it is a question of developing new production capacities of 'electricity from renewable energies, to store green electricity or to optimize the energy efficiency of existing power plants and industrial equipment. It adapts its technologies and expertise to the specific needs of its energy and industrial customers. Thanks to its electrolysers, with the largest capacities in the world (from 5 to 1000 Nm³/ h), it meets the growing hydrogen needs of the mobility, industry and energy markets. John Cockerill is thus making his technological contribution to the fight against climate change.
In 2021, the Groupe achieved a turnover of 947 million euros in 23 countries on 5 continents.