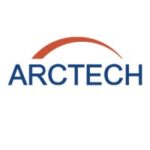 About
We are looking for someone who demonstrates:
• Passionate drive to innovate and create.
• Integrity to the core
• Enthusiastic customer focus
• Consistent interactive teamwork
• Desire for continuous improvement and top performance
Here is a glimpse of what you'll do…
• Provide technical support for Arctech's customers (MEA region), ensuring a best-in-class customer experience and providing product and systems expertise to maximize customer value with the team.
• Work closely with Artech's Technical Support Team based in China for providing quick support to Client.
• Work closely with cross-functional teams, including sales team, project managers, product managers, and other engineers, to ensure that the solar tracker product meets the customer's needs and project requirements.
• Compile POT procedure and technical documentation during bidding stage;
• As a Senior Technical Support Engineer, you need to stay current with the latest developments in solar tracker technology and industry trends to identify new opportunities for product improvement.
• Responsible for developing new features for solar tracker systems. You need to work with a technical support team to identify areas for improvement and develop solutions that enhance the product's functionality and performance.
• Produce topographical slope analyses, heat map based on provided topographical contour data using GIS software and Civil 3D.
• Interpret customer provided inputs and create optimized Tracker layouts considering boundaries, setbacks, constraints, and topography.
• Interpret structural design information provided by internal technical team. Coordinate and consult with engineers and others on engineering details, design assumptions and resolve design or other technical queries of client.
• Interface with outside contracted drafting teams: review and help ensure template compliance, check/redline drawings, etc. Check drawings and documents created by others for accuracy, correctness, and compliance.
• Modify drawings per customer comments/feedback, and use customer feedback to develop drawing templates, notes, views etc.
• Check all output for accuracy.
• Be an internal customer advocate within Arctech.
• Other related duties as assigned.
Job Requirement :
The qualifications you must have:
• Bachelor of Science in Civil/Structure/Mechanical engineering.
• At least 2 year of solar tracker experiences.
• Excellent communication, organizational, and time-management skills.
• Ability to work effectively across multiple organizations in a fast-paced, smaller company environment.
• Willingness to learn for projects with multiple contributors and version control.
• Practical experiences with leading technical supporting team;
Preferred qualifications:
• 3+ year of experience working for a Solar PV Project, a PV EPC (engineering-procurement-construction) company, or an independent engineering firm reviewing Solar PV Project related mechanical structures.
• Experience in PV Syst simulations, Autocad, understanding design wind speed requirements as per international codes and standards, basic electrical engineering related to solar PV projects.