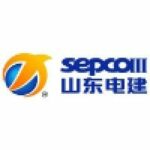 About
SEPCOIII Electric Power Construction Corporation is a global engineering corporation that specializes in the construction of various types of power plants, including thermal, nuclear, gas, hydro, wind, transformer substation, biomass, photovoltaic, solar energy and sea water desalination. SEPCOIII's main operating models are EPCO, EPC, BOT, BOO and PMC, and can provide clients with a full range of services including research, location, design, procurement, construction, commissioning, operation and maintenance.
SEPCOIII has First Grade of Power Engineering Construction General Contract Qualification, Foreign Project Contracting & Operation Qualification, and Foreign Economic Cooperation Business Qualification.
Since its founding in 1985, SEPCOIII has constructed a variety of power plants with a single unit ranging from 12MW to 1000MW for a total installed capacity of 33,500MW.
SEPCOIII has been awarded China's Luban Prize for 7 times, it is one of the most awarded companies in the field of construction industry.
SEPCOIII's customer base has spread throughout the world to countries including Nigeria, India, Saudi Arabia, Oman, Jordan, Iraq, Egypt, Morocco, Bosnia and Herzegovina,and South East Asian countries. Presently, the total contract value of overseas projects under construction exceeds $19 billion. Since 2007, SEPCOIII has been elected in Top 250 International Contractors by US magazine "Engineering News Record" for 7 years continuously, ranking 54th in 2013. In 2013, SEPCOIII had the honor to win the title of "Advanced Collective among Central State-owned Enterprises".