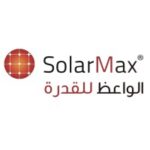 About
Responsibilities
Manage and install electricity circuits for residential houses, ensuring safety and compliance with relevant regulations.
Learn and acquire expertise in solar energy systems installation, including photovoltaic panels, inverters, and energy storage solutions.
Collaborate with the team to design and implement efficient solar power systems for residential clients.
Conduct on-site visits to assess the electrical requirements of houses and provide accurate recommendations for solar energy integration.
Engage with customers, explaining the benefits and advantages of solar energy solutions, and effectively address any questions or concerns.
Support sales efforts by presenting our solar energy offerings, preparing project proposals, and assisting customers in making informed decisions.
Ensure exceptional customer satisfaction by providing high-quality service, troubleshooting technical issues, and resolving any installation-related challenges.
Stay updated with industry trends, best practices, and emerging technologies related to electricity management and solar energy systems.
Qualifications
Proven experience in electricity management and installing electricity circuits for residential houses.
Familiarity with solar energy systems installation and a strong desire to expand knowledge in this field.
Excellent communication and interpersonal skills to effectively interact with customers, listen to their needs, and articulate the value of our solar energy solutions.
Sales-oriented mindset with the ability to explain complex concepts in a clear and concise manner.
Strong problem-solving skills and attention to detail in ensuring accurate and safe installation practices.
Ability to work both independently and collaboratively as part of a team, adapting to changing priorities and project requirements.
Proficient in using electrical tools, equipment, and relevant software applications.
Commitment to upholding high standards of safety, quality, and customer service.
Relevant certifications or qualifications in electrical engineering, renewable energy, or related fields are a plus.